I need a unbiased opinion.
If I order this:
UB-MSTR-AHBK Aluminum Head (BLACK) from universal brush is an ER212551 Plastic Casting (BLUE) really an alternative?
I got an email stating:
"We are currently out of stock on the Universal Monster Hogs Hair brushes.  We do currently have the Erie Hogs Hair Brushes in stock which are $51.95 if you would like those sent."
I said sure but a different color and all plastic?  WTF?  Seriously?
Also the only reason I ever purchased from CWS was there high pressure hoses and they look like ass now.  They DO NOT look like the pictures on the crap website either.
They didn't send the correct color foam brush handle either…. I'm guessing everyone gets blue!  🙂
Well shipping was 10% around and no handling now.
What the hose use to look like…. It seems heavier also. Even though it was less psi and the manufacturer was to embarrassed to put theie name on the hose. 🙂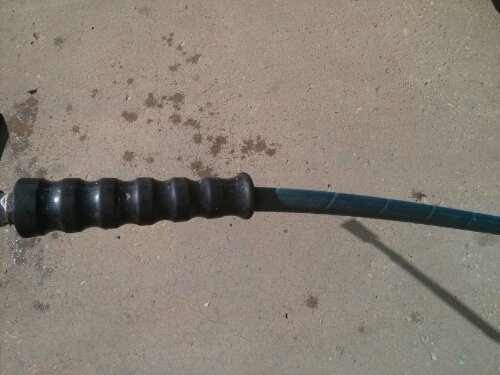 Apparently I had a bunch in stock! They quit selling them like the picture on there website in 2009! Talk about false advertising! LOL What a joke. 🙂