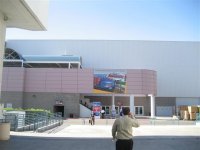 First day of the ICA show!
They made a new rule this year for certain people that go around and solicit businesses for sales / advertising, but they did not enforce it.  It is really a big problem and I guess you would just have to turn them in?
I really didn't do anything today besides talk to people and really didn't get around to taking that many pictures.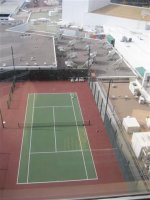 This is a view from my window.  If you like tennis I guess it is okay?