Greg added Extrutech to the self serve bays, new signs and some other stuff.
Before and after pictures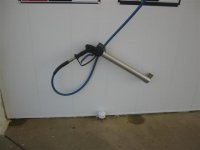 Changed to wall mount. (Note the pvc cap on the ground.)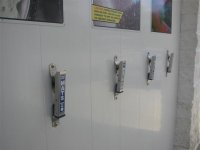 The old mat clips were red and seemed wider.
Stripped top and painted white primer. Greg said he will paint blue. Also, replaced vacuum lids.