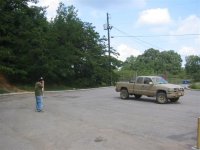 How about this picture. A picture of an ass taking a picture of his muddy truck. How many people have a picture like this? I ask the two guys, if it was something to be proud of? There answer was yes, I was not surprised with there answer. He elaborated, saying that apparently, because it was dry mud it is harder to achieve such a spectacular muddy truck. I have never been mud riding so it was over my head. All I know is, if I went mud riding, I would wear shoes but I am not as smart as them.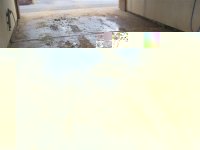 This was the damage.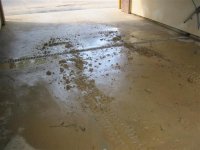 This is what the bay looked like two and a half hours later. I had a lot of fun today.