Inman, South Carolina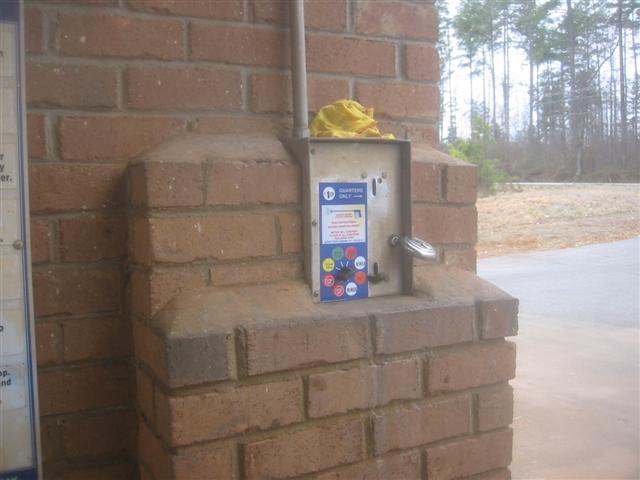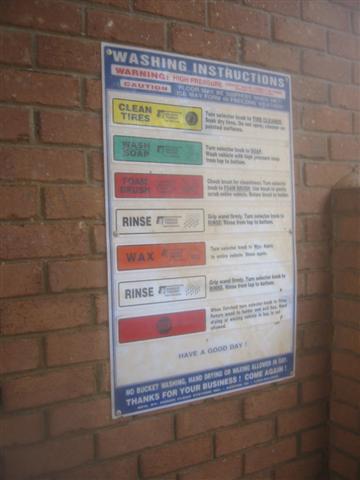 $1.25 start up with tire cleaner, wash soap, foam brush, rinse, wax and rinse.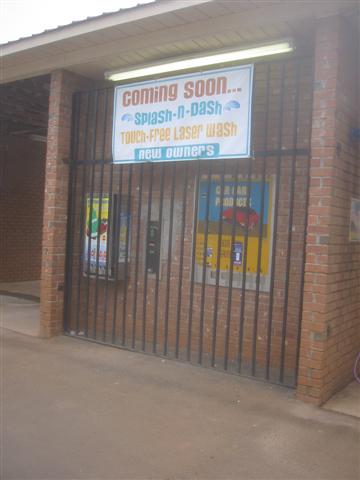 The sign says touch-free laser wash coming soon. It would be interesting how well it will do considering the location.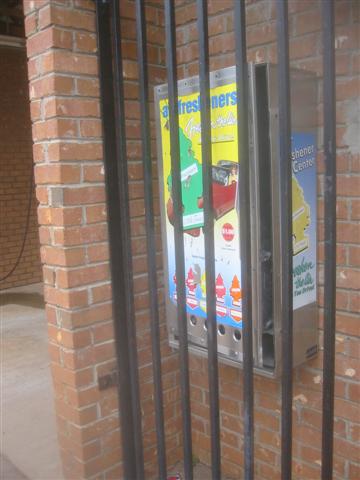 I like the fact there are bars and they still broken in and stole the money.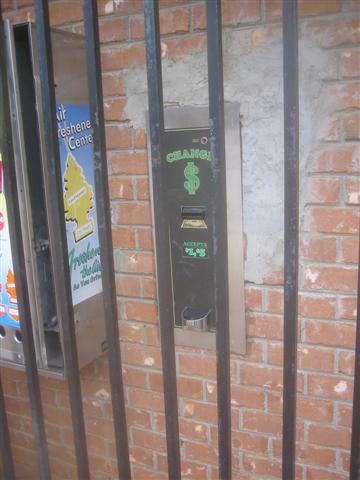 Previous vendor problems.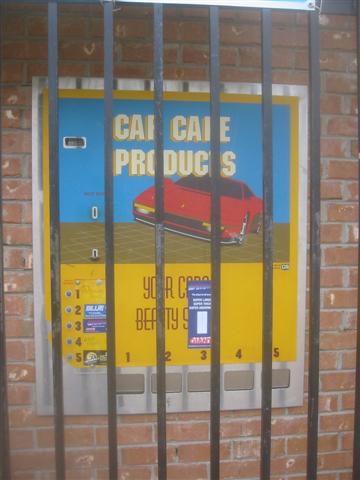 I really like the vendor. I have never seen one like this before.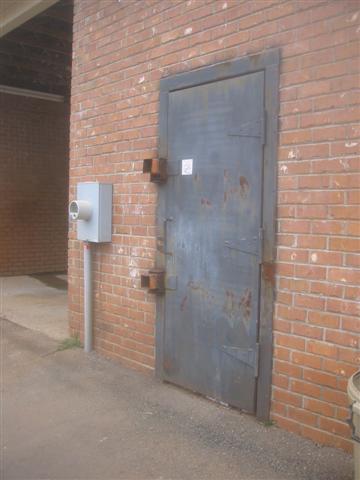 Back door.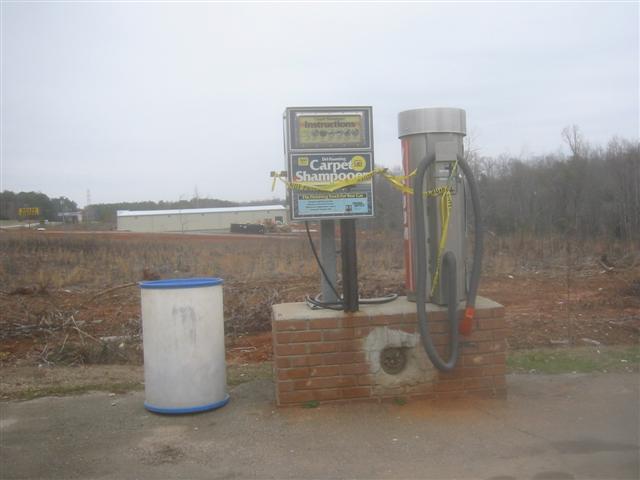 Vault and other problems.