I want to convert a Water Wizard Hyper-Concentrate tank into a dilution holding tank. This would give me seven chemical tanks in the same place as three now.
5 gallon chemical containers are about 15 inches tall. This chemical container is about 19 1/2 inches tall. Sizes of the Water Wizard Hyper-Concentrate tank: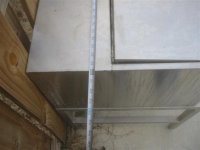 It is 60" long 5 feet.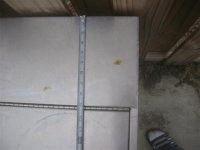 The fixed lip in the back it 9" long.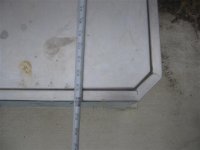 The width on the tank is 24" long 2 feet.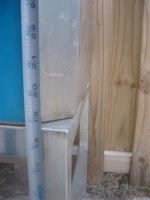 The height of the opening under the tank is 17 1/2".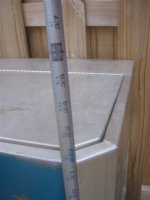 The height of the tank is 31 1/2".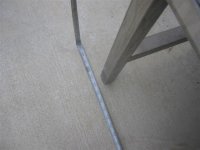 The width of the unit from the inside of the legs is 57 1/2"".
An additional plan it to replace my other holding tank. This means that I need to remove the perviously install pvc pipes.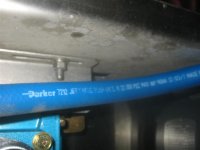 Coleman uses Parker 5/8" 300 psi hose to deliver water from the holding tank.
The large tank conpartment is 15 1/2" left to right and 11 1/4 top to middle and 12" high. From top to bottom is 24".