4 x Fragramatics vacuums for sales
UPDATE I HAVE 4 FRAGRAMATICS VACUUMS NOW! Make an offer? Hint…. I will not take below $2,000. 🙂 The forth vac is shampoo…. looks great, setup for safe, timer problem, missing parts on top and no locks. I believe the hose is new like?
So 2 fragrances and 2 shampoos.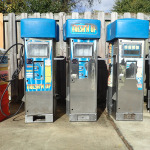 Must purchase all three Fragramatics vacuums…. It's a lot.  🙂  If I remember correctly one pops it's fuse?  Sold as is….. No testing or I would just rehab them and sell them for more?  🙂  $1,750 or best offer if the offer is $10 less. 🙂 Yes they need stickers…. My eyes work with glasses! 🙂
If you are actually interested.  🙂  Here is a LINK to more PICTURES
UPDATE 20150601:  These are actually sold…. this was a super deal guys!  Only one guy wanted them also?  🙂   (Besides some cheap scrap price guy who also wanted free shipping?  You know shipping is really cheap if you pick it up at their terminal?  Less then $200 for this.)  If I did not have over 15 vacs to sell…. I would have purchased these for parts and been super happy.  Each person is obviously different…. what happens when something happens to your vacs?  Retail?  You can not make an insurance claim!  Yes these also needed work….  Everyone needs work!  LOL  🙂