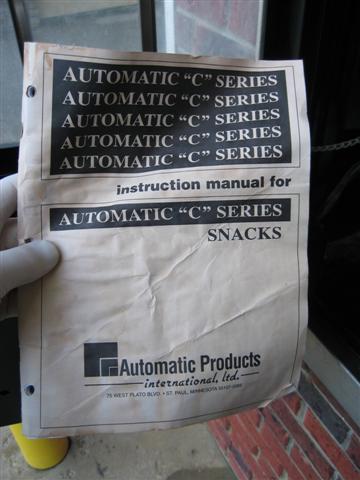 Apparently the Dilling Harris Max Vend II was made by Automatic Products International? The Automatic "C" Series? I have no clue! I'm not starting rumors…. I just found the manual in the pos vendor years ago.

I just picked up a broken Dilling and Harris Vend-Master! Or the master of vending? Apparently it's a Seaga maybe? I haven't researched it very much. I have to say this is the worse designed controller display ever….. it is protected by the clear sticker? What is this an inside unit? What a joke.
I plan on installing a lexan cover for the control board. Should be fine then…. Then I will sell it to you.